Fast Easy and Delicious Slow Cooker Southwestern Chicken
The reason this slow cooker southwestern chicken recipe is so good is because it is delicious, very fast to prepare and you don't have to cook anything before you get started.
Many times when you read a slow cooker recipe you have to pre cook the meat and generally do a lot of prep work. This slow cooker southwestern chicken will only take you ten to fifteen minutes to get it into the crock pot and turn it onto low, then you are free, the best supper ever will be ready for you in 6-8 hours. You're going to love it! My family is thrilled whenever I make this for dinner, Yours will too.
And another bonus, this recipe freezes extremely well. If you don't have a large family you WILL have leftovers. Just let it cool first, then put it in your freezer containers and freeze, you'll have great meals made ahead and make life easier.
Serve this dish over rice and top with your favorite garnishes. A real crowd pleaser.
Slow Cooker Southerwestern Chicken
2015-01-14 02:02:22
Serves 10
This is a delicious slow cooker meal that requires little time to prepare but gives you a huge return on your time. Great for freezing. Your family will love this beautifully spiced chicken meal. Gorgeous presentation too. Enjoy!
Nutrition Facts
Amount Per Serving
* Percent Daily Values are based on a 2,000 calorie diet. Your Daily Values may be higher or lower depending on your calorie needs.
Ingredients
2 cans black beans
2 cans diced tomatoes
1 can chicken broth
2 cans diced green chilis
4 boneless skinless chicken breasts
2 cups frozen corn kernels
1 medium onion finely diced
11/2 cups chunky salsa (I used mild, medium would give more flavor)
1 tablespoon dried parsley flakes
1 teaspoon ground cumin
salt and pepper to taste.
Garnish
cheddar cheese
sour cream
avocado slices
black pepper
Instructions
In your slow cooker, 5-6 quart, combine all the ingredients, leave chicken raw it will cook perfectly in your slow cooker. Make sure the chicken reaches 165 degrees before eating. But cooking for 6-8 hours on low will accomplish this.
Notes
When the chicken has reached 165 degrees remove from the slow cooker and cut or shred into bite size pieces and return it to the slow cooker on warm, letting everything come to the same temperature. Serve over white rice and garnish with your favorite garnishes. I used cheddar cheese, sour cream, avocado slices and sprinkled fresh ground black pepper on top. Makes a beautiful presentation and absolutely delicious, stick to your ribs meal.
Easy Cooking Recipes https://www.eeasycookingrecipes.com/
To prepare your Frozen Southwestern Chicken just allow to thaw in the fridge overnight and heat in a saucepan. Add a little water and stir as needed. Make some fresh rice and serve. Delicious!!
Slow Cooker Southwestern Chicken Bubbling In The Slow Cooker

Some Great Slow Cookers To Help You With This Meal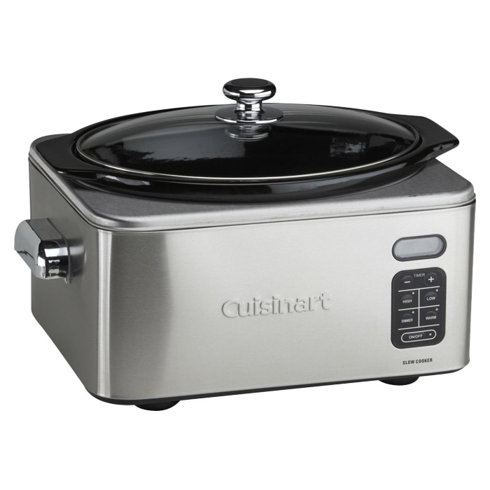 Cuisinart 3.5 Qt Programmable Slow Cooker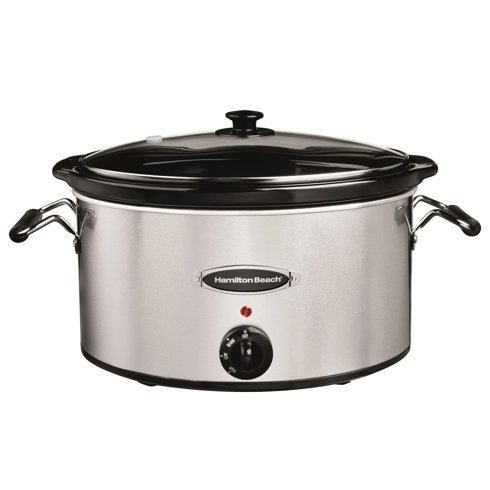 Hamilton Beach 7-qt. Slow Cooker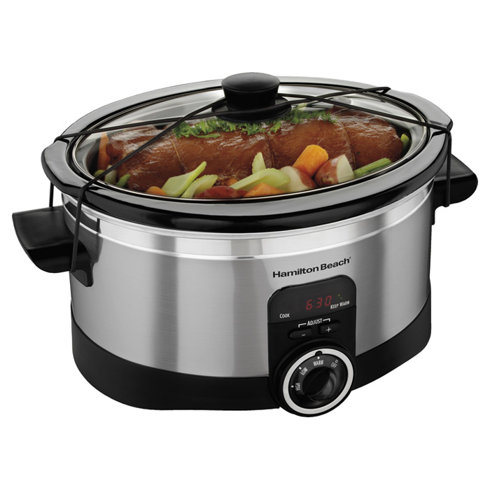 Hamilton Beach 6-Quart Slow Cooker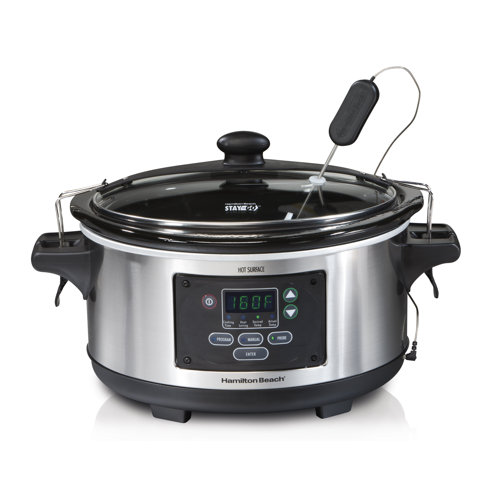 Hamilton Beach Set & Forget® 6-Quart Programmable Slow Cooker

Always Have Fun In Your Kitchen
This is a fun, simple and quick chicken meal. We all use chicken many times a week. So having yet another chicken meal in your back pocket is going to take you a long way. And if that meal is as good as this meal, you've just hit a home run. Enjoy your Slow Cooker Southwestern Chicken!
Sample Codes