Crock Pot Chicken and Dumplings – True Comfort Food
Chicken and dumplings is a Southern comfort food at its Southern comfort best. But Crock Pot Chicken And Dumplings is just an intelligent way to go. I'm busy. How about you?I really like Crock pots and I think they are underutilized.So let's change that, shall we?
I've had this wonderful chicken recipe dozens of different ways. Sometimes I make my own dumplings from scratch. Of course, I am usually trying to impress someone when I go to that extra effort. But no matter it is delicious. And unnecessary. There are so many delightful ways to make dumplings, you should experiment with different techniques, One of the nicest and easiest ways is to make biscuits and drop it into the boiling chicken liquid.
Here is a variation on a great crock pot chicken and dumplings recipe. This is the quick, down and dirty method where you don't even have to make the dumplings from scratch and you'll never know the difference. Just don't tell them. Crock Pot Chicken and Dumplings can be on your dinner table tonight. Bon Appetit!
Crock Pot Chicken -Chicken and Dumplings
2015-01-07 00:36:23
Serves 8
Nutrition Facts
Amount Per Serving
* Percent Daily Values are based on a 2,000 calorie diet. Your Daily Values may be higher or lower depending on your calorie needs.
Ingredients
4 T margarine or butter
1 T canola oil
1 lg. onion, chopped
3 lb chicken breasts, boneless and skinless
2 C chicken broth
2 stalks celery, chopped
2 lg. carrots, peeled and chopped
1 T parsley, minced
1 tsp. pepper
1 tsp. salt
1/2 tsp. allspice
1 C dry white wine
1 can of refrigerator biscuits
1/2 C heavy cream
2 T flour
Instructions
Place the margarine in a large skillet over medium heat.
Heat the margarine until it is completely melted.
Then add the oil.
Put the onion into the skillet and cook about 2 minutes or until just tender.
Add the chicken and cook 2 minutes per side or until lightly browned.
Place the chicken and onions into the crock pot.
Add the chicken broth.
Add the celery, carrots, parsley, pepper, salt, allspice and wine.
Cover and cook 2 1/2 hours on high.
Remove the chicken from the crock pot and set aside.
Place the heavy cream and flour in a mixing bowl.
Mix together until the flour has completely dissolved.
Add the mixture to the crock pot.
Cut each biscuit into quarters.
Drop the biscuit quarters into the crock pot and be sure it is still on the high temperature.
Cover and cook 30 minutes or until firm.
Return the chicken to the crock pot and allow to cook on high 10 minutes.
Easy Cooking Recipes https://www.eeasycookingrecipes.com/
Serve with a green salad and a lovely wine of your choice and you will be eating with Royalty. Enjoy your crock pot chicken recipe and come back to let me know how you liked it.
Slow Cooker Chicken and Dumplings- So Comforting
Here Are Some Great Crock Pot Slow Cooker Choices to Help You With This Recipe
A crock pot or another name, slow cooker is a necessary piece of your kitchen repertoire. Once you own one of these great cooking partners, you will become bombarded by all the fantastic recipes that are available for the crockpot/slowcooker. Enjoy!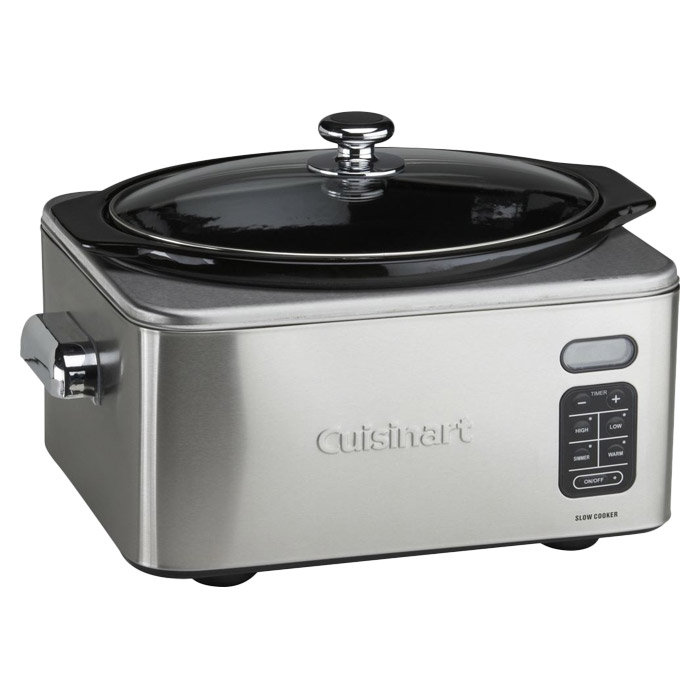 Cuisinart 3.5 Qt Programmable Slow Cooker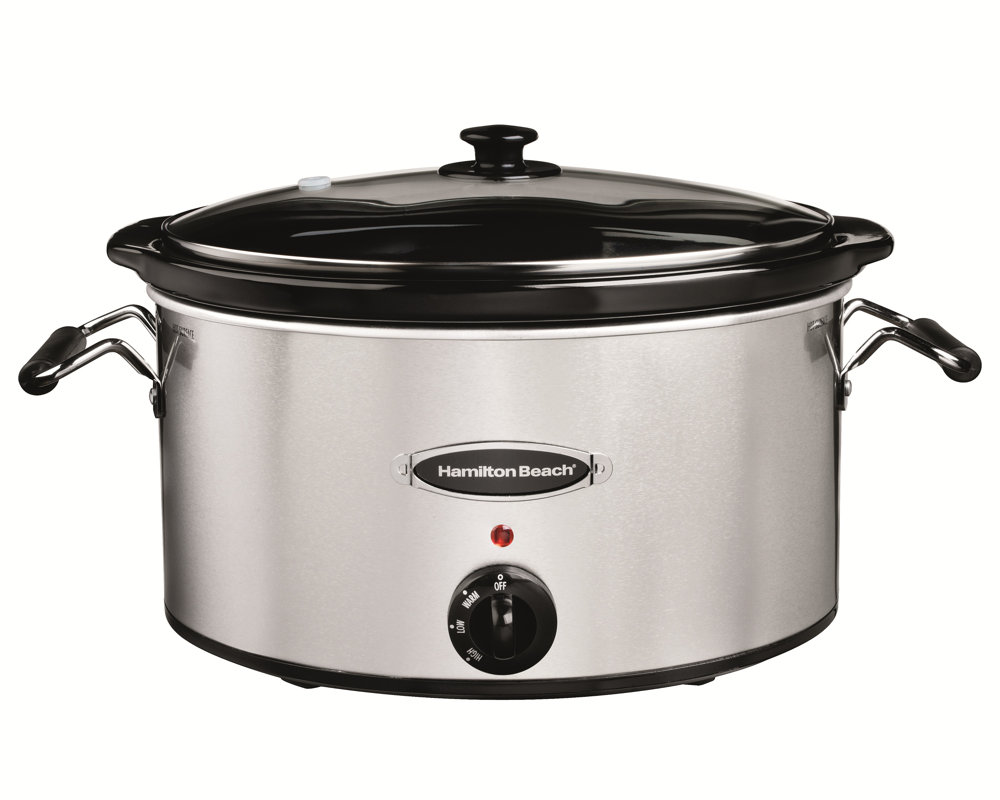 Hamilton Beach 7-qt. Slow Cooker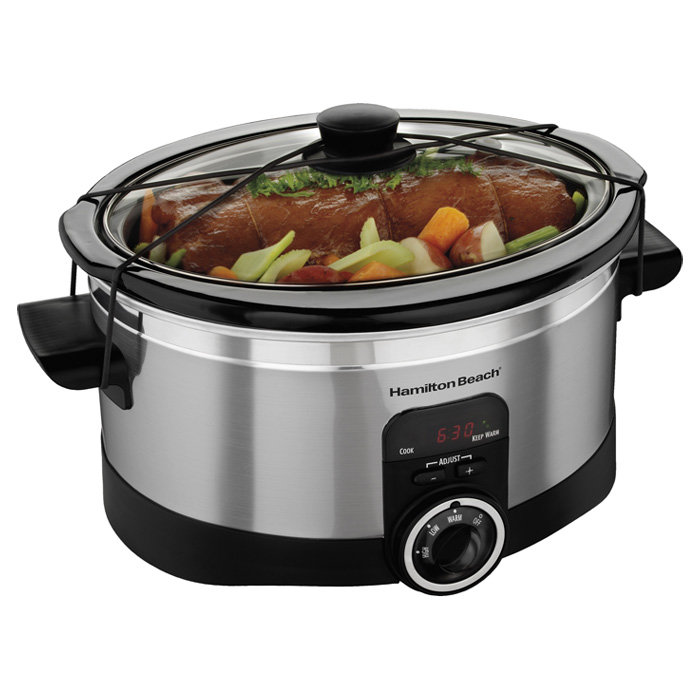 Hamilton Beach 6-Quart Slow Cooker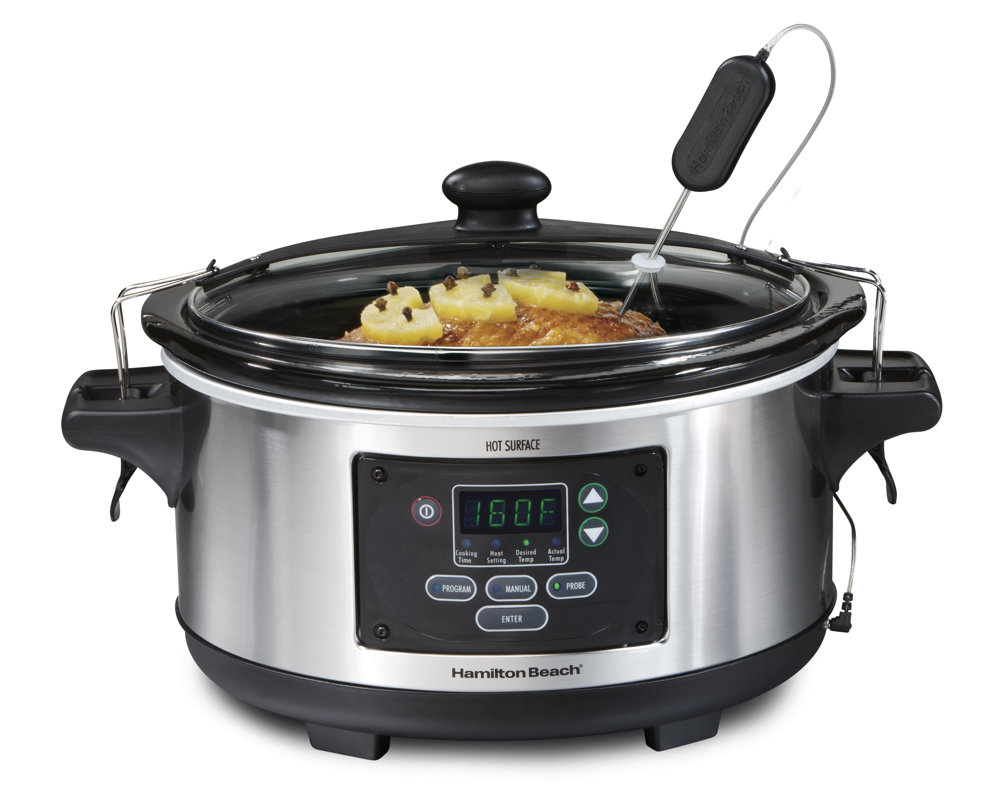 Hamilton Beach Set & Forget® 6-Quart Programmable Slow Cooker

Sample Codes