A Delicious quick and easy Chicken Fillet Recipe. Beautiful Chicken Fillets Grilled with Lemon Rosemary Sauce. A wonderful marriage of flavors. A wonderful depth of flavor your entire family will enjoy. I hope you enjoy this yummy meal.
Chicken Fillets Grilled with Lemon Rosemary Sauce
2/3 cup mayonnaise
zest of 1/2 lemon
1/4 cup fresh lemon juice
2 teaspoons chopped fresh rosemary
1 large garlic clove, crushed or grated
One package of chicken fillets, pounded thin (or as many as you need)
1 teaspoon salt
1/4 teaspoon freshly ground black pepper
Whisk together the first 5 ingredients and set aside.
Place chicken fillets between heavy plastic wrap or inside a plastic food bag. Lightly pound with the flat side of a meat mallet or the bottom of a small cast iron pan, pounding lightly and working your way from the center to the edge until chicken fillet is even thickness. Salt and pepper each fillet, both sides.
Lightly oil grill grate or rack and set grill temperature to medium. These chicken fillets will cook very quickly, be sure to plan to stay with them while cooking.
When grill is up to temperature, arrange the chicken on the grill and bring the sauce out.
Cook for about 3 to 4 minutes or until you have nice grill marks on the chicken.
Flip and brush the cooked side with sauce, leaving the chicken on the grill for about 3 or 4 minutes more.
Flip and again brush the top with sauce and leave the chicken on the grill this time for about 1 or 2 minutes more. Chicken should feel firm when squeezed with tongs. It is actually better and I recommend that you use a meat thermometer, and cook to an internal temperature for chicken of 165 degrees.
Remove from grill and let sit for 3 or 4 minutes before serving.
This chicken fillet recipe is delicious, simple and quick to prepare. Serve with your favorite sides and Enjoy!
Some Great Indoor Electric Grills to Enhance Your Grilling
George Foreman Next Grilleration Jumbo Grill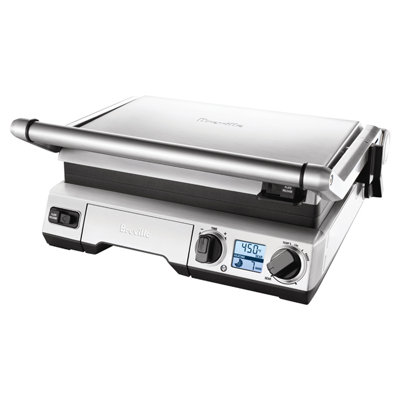 Breville Smart Grill

Hamilton Beach Easy-Clean Indoor Grill

DeLonghi 5-in-1 Panini Press Grill and Griddle

George Foreman Removable Plate Grill

Hamilton Beach Steak Lover's™ Indoor Grill

Sample Codes
Quick Links to Content on This Post