Best Bread Machine Bread Recipe- I Know You'll Love It
This is the Best bread machine bread recipe, hands down. Back in the day I would make home baked bread from scratch, never even dreaming of a bread machine baking. I mean I would do the whole kit and caboodle. I would put it all together, knead it, set it to rise, being careful not to let it be in a draft and making sure it was warm enough. I would then "punch" it down, then let it rise again, and on a really good day I would let it rise a third time. Then I would bake that bread and have the whole neighborhood in the jealous ecstasy because of that wonderful aroma.
The 21st century happened. That's got to be it, what other reason is there that I have stopped making that fabulous bread? Oh I and my family didn't stop loving home baked bread, oh no! In fact, I get complaints about not baking bread often enough.
But who's got time? I work, I have a home and husband, I have a life that is so busy I can't find enough hours in any given day. Who's got time to bake? I ask you!
My Favorite Easy Bread Machine Bread Recipe
2017-05-14 03:09:06
Serves 10
Delicious sweet dense bread that is great for toasting or cut if fresh with butter and enjoy
Nutrition Facts
Amount Per Serving
* Percent Daily Values are based on a 2,000 calorie diet. Your Daily Values may be higher or lower depending on your calorie needs.
Ingredients
1 1/2 C warm water
4 Tbsp softened butter
1/2 C room temp milk
3 1/2 C bread flour
1 1/2 tsp. salt
3/4 C sugar
1/2 C oatmeal
2 tsp active yeast
Instructions
Follow the directions of your bread making machine, I have the Food Network Bread Making Machine and it requires me to put all the liquids in first and then the dry ingredients and finally the yeast in a little divot in the top of the flour.
Notes
Use all room temperature ingredients. Extreme cold or heat will kill the yeast. Also keep the salt and yeast separated when putting ingredients in your machine as salt also will kill your yeast.
Easy Cooking Recipes https://www.eeasycookingrecipes.com/
Have A Look At These Bread Baking Machines
The Bread Machine I Enjoy Using For My Best Bread Machine Bread Recipe
Food Network Programmable Breadmaker
Seriously, I love making fresh baked bread, having the house filled with the aroma and pleasing my family. I love it, especially the best bread machine bread recipe. But how do I do it? I got a bread making machine. Wouldn't You?
Great Making Bread Bread Machines For Daily Fresh Bread Making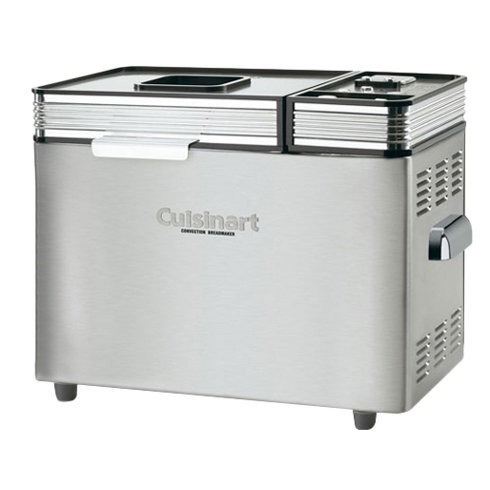 Cuisinart Convection Bread Maker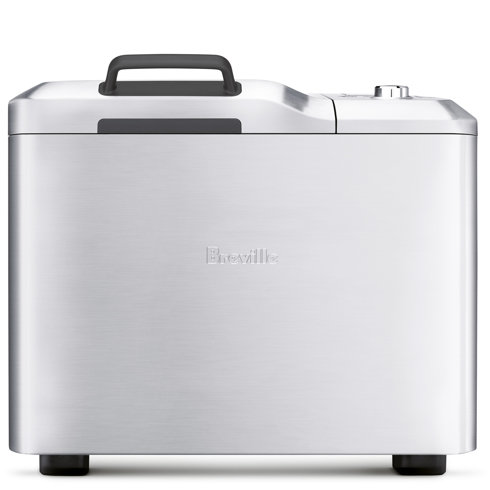 Breville Custom Loaf Bread Maker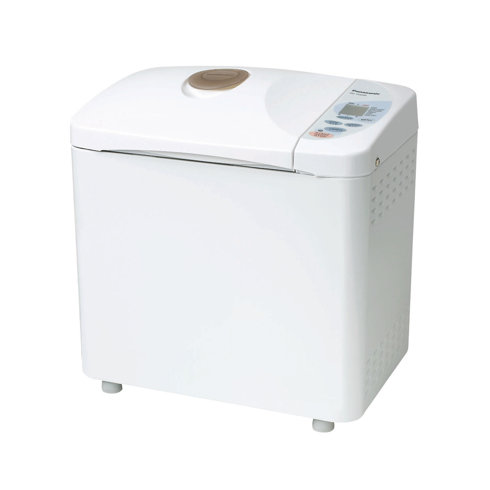 Panasonic Bread Maker with Yeastpro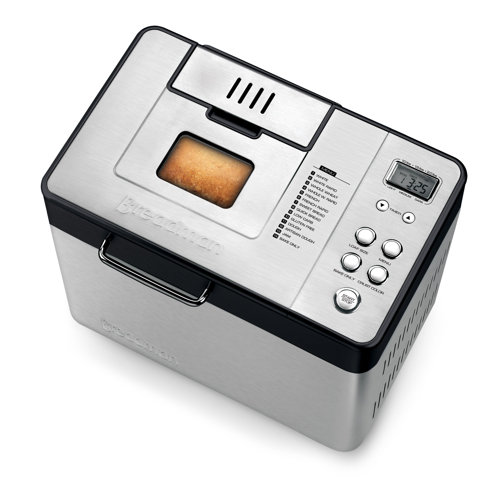 Breadman 2-Pound Bread Maker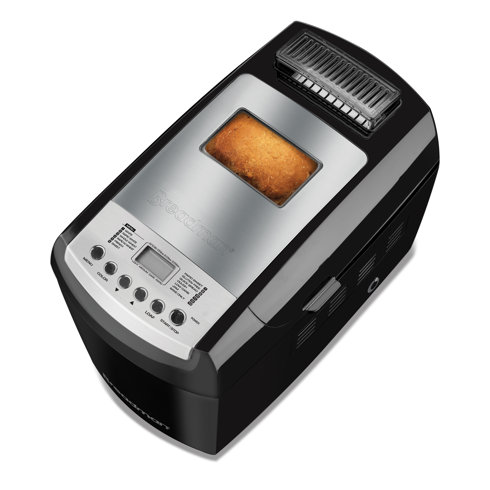 Breadman 2.5-Pound Bread Maker

Some Tips That Will Help Your Success Bread Making In Your Bread Machine
Now bread machine baking has a few tricks to keep in mind. But it is simple and easy cooking. There are basically only a few ways to mess up a bread machine recipe. Having yeast that isn't fresh will definitely ruin your baking attempt. Your yeast should be within the expiration date. Be sure to measure and be precise with your ingredients especially the flour, too much and you won't get nice bread. Just gather your ingredients and measure carefully, you'll have fabulous fresh bread before you know it.
Have room temperature liquids. Too Hot or too cold will kill the yeast. And be sure to keep your salt separated from the yeast when filling the bread machine. I usually just put the salt in the liquid and then the flour and oatmeal and any other solid ingredients.
Quick Bread, Dough or Fruit And Nut Breads
Baking Bread Bread machines can make several types of bread, quick bread that cooks in 2-4 hours, regular bread in 31/2 – 4 hours and even fruit breads or cheese bread. It is all just a matter of timing and when to add the ingredients which all will be told to you in each recipe.
One more really great thing about bread machine baking is being able to set a timer. Bread machines have timers and you can set them for basically any number of hours. For instance, how about waking up to fresh baked bread and smells throughout the whole house upon rising. And what if you have to work today but would love some fresh baked bread for dinner just put your bread on in the morning and time it to be ready for dinner. Fresh, wonderful, delicious bread.
Here is a whole list of bread machine baking recipes. Try one or all of them. Just follow your particular bread machines instructions for the order the ingredients are to be added. But don't forget to try my best bread machine bread recipe at least once. You won't regret it.
You May Be Interested In:
Garlic Yeast Bread Knots, Easy Yeast Bread
I love to bake bread, I really enjoy using my bread machine. But I also like to do it the way my Mom taught me. They didn't have bread machine baking back in the day, but they sure had the best homemade bread ever. And don't be afraid of yeast. It is soooo not difficult…
Which Ever Bread Machine You Choose You Will Soon Be Enjoying Fresh Bread
Last updated on June 1, 2020 5:42 pm
Sample Codes